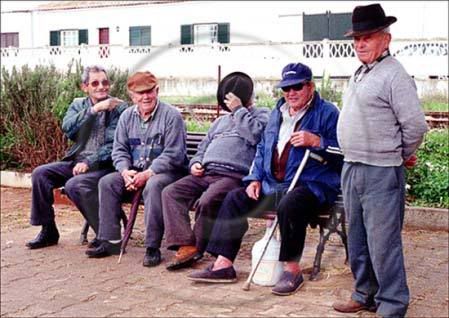 The Sonics, those famous Northwestern garage rock legends (and one of the many groups attributed with being the first "punk" band), are back! They are, however, a bit older this time around. This reunion (not the first), will feature three "classic era" Sonics members: Gerry Roslie (vocals), Rob Lind (saxaphone) and Larry Parypa (guitar). Keeping things local (both temporally and geographically speaking), fellow 60's era Pacific Northwest rockers Dave Rowland (the Wailers) and Don Wilhelm (the Daily Flash) will be accompanying on the drums and bass, respectively.
Best known for their two raucous LPs,
Here are the Sonics!!!
(1965) and
Boom
(1966), the Sonics also have several other releases (mostly complilations and rarities), including their third and (thankfully) final LP, the god-awful Jerden Records release,
Introducing the Sonics
(1967).
Now then, back to the reunion:
The Sonics will be playing at
Cavestomp! 2007
(November 2-4). The tenth anniversary of the annual festival will be held at
Warsaw
in Brooklyn. For those of you too lazy to read the lineup below, the Sonics will be headlining Friday, November 2nd and Sunday, November 4th.
The lineup, lifted directly from the above Cavestomp! MySpace page:
"FRI NOV2
7p Doors/DJ Pokemonojeff of LYRES!
8p THE STAGGERS!
8:45p THE OUTTA PLACE!
9:30p THE SATELLITERS!
10:25p THE THANES!
11:30p THE SONICS!
Followed by more DJin' & dancin' and the bar is open until 3am!
SAT NOV3
7p Doors/ DJ Switched On Audrey of luxuriamusic.com
8p THE HIGHER STATE!
8:45p THE URGES!
9:30p THE ALARM CLOCK!
10:25p THE NEW COLONY SIX!
12a STRAWBERRY ALARM CLOCK!-Playing their 1st album in its entirety!
Followed by more DJin' & dancin' and the bar is open until 3am!
SUN NOV4
7p Doors/ DJ Billy Miller & Miriam Linna of Norton Records
8p THE HALL MONITORS!
8:45p THE WILDEBEESTS!
9:30p LYRES!
10:25p THE FLESHTONES!
11:30p THE SONICS!
Followed by more DJin' & dancin' and the bar is open until 3am... AARRRRRGH!"
To get tickets, visit
Ticketmaster
(oof) or pick them up in person at
Earwax Records
,
Other Music
or at
Warsaw
itself. Tickets are $35.00 in advance, $40.00 the day of the show and $90.00 for a three-day pass.
I have uploaded a couple of Sonics tracks here for you poor souls who have never listened to this great band.

The Sonics - Psycho

The Sonics - Shot Down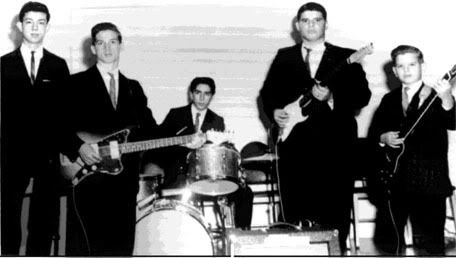 The Sonics, one cool band.